Skip to Content
Make Your Property Safe this Winter with Deicing
Massachusetts sees several inches of precipitation every winter, blanketing the cities with snow and ice. This can make for hazardous conditions as roads, parking lots, sidewalks, and driveways become slick. To keep yourself and visitors to your property safe, it's important to hire a trustworthy contractor for sanding and deicing services in MetroWest, MA. The team at Devo's Stump Removal provides these services for home and business owners in Framingham, Berlin, and other MetroWest cities. We'll keep your property safer, helping to prevent slip and fall accidents that could result in insurance claims. Whether you need these services at your home, business, or an apartment property you manage, our team is here to help. Contact us today to learn more.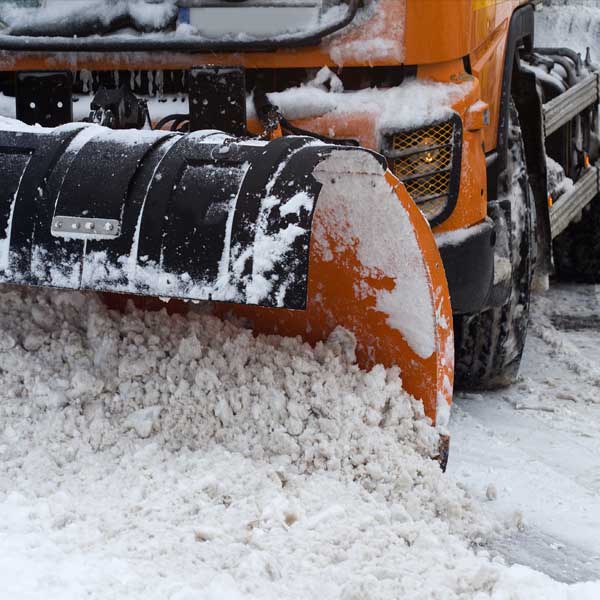 Increase Traction in Slick Conditions with Sanding Service
Nothing is worse than a slippery sidewalk or parking lot in the wintertime. This can cause both cars and pedestrians to slip and could result in injury. Not to mention, if you own a business, a slippery lot could be the reason customers choose to go elsewhere. Ensure your property is safe and inviting for visitors by hiring Devo's Stump Removal to complete sanding services. We're able to take on projects of all sizes, from a single sidewalk and driveway to an entire lot. We have a fully equipped truck with a huge sander to handle any project. Make sure your visitors and employees stay safe this winter.
Prevent Falls with Deicing Services
In addition to distributing sand to improve traction, the team at Devo's Stump Removal can also deice areas using specialty salt and other deicers. This completely melts the ice, leaving safe and passable sidewalks, driveways, and parking lots. Our team responds quickly after a storm to get to work doing whatever it takes to make your property safe. Whether you are a home or business owner, you want to keep your surfaces free of ice in the winter. And we're the team to help you do it. Contact us today to schedule service.
Get a Free Quote On Tree Stump Removal Services