Skip to Content
Providing Tree Stump Removal in MetroWest, MA
Tree stumps are never a good look for your home. They are unsightly, sticking out of the ground, rotting, growing weeds, and getting in the way during mowing and backyard activities. Don't put up with the stumps in your yard any longer. Instead, contact the team of professionals at Devo's Tree and Stump Removal to provide tree stump removal in MetroWest, MA. Our team has the experience to get the job done right the first time, so you can feel confident hiring us to complete your removal project. Getting those pesky stumps out of the way will enhance the value of your home and improve your curb appeal. Contact us today to start the process of removing your unwanted stumps.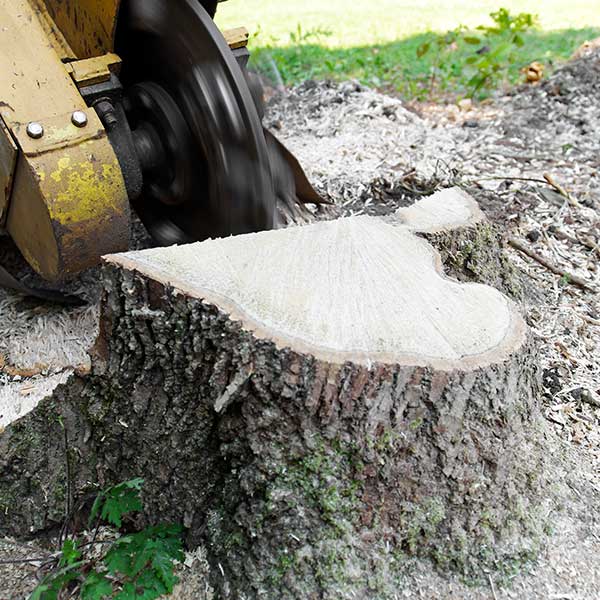 Methods of Stump Removal
Stump removal can be completed using a number of methods. The tactic used to remove your stump will depend on its size, location, and accessibility. Our team will first assess all three of these factors to determine which method of removal will be best for your situation. Then our team will get to work using the proper approach to completely remove the stump and leave you with a flat, beautiful yard.
The Three Main Tactics Used to Remove Tree Stumps Include:
Grinding
This method is most effective in eliminating small stumps and roots. We have an advanced grinding machine to quickly grind the remaining tree base and any surface roots that are protruding above the level of the yard.
Excavation
An excavator is required to remove larger stumps completely. While this method is more intrusive and expensive, it's necessary to thoroughly remove all parts of a large stump. This method digs around the area to extract the entire stump. Additional dirt and landscape material can be added to fill the hole left by the removal.
Manual Removal
This method is required in areas that are not accessible by machinery, such as stumps located near a home or underground utilities. In this case, we will use hand tools and manual labor to carefully remove the stump without causing damage to nearby structures.
Remove Your Unwanted Stumps Quickly
Devo's Tree and Stump Removal is the team to call when you want to make quick work of the stumps in your yard. We will make an appointment for removal as soon as our schedule allows and work quickly to get rid of your stump and improve your yard. Don't wait any longer. Contact us today to make an appointment.
Get a Free Quote On Tree Stump Removal Services